Indoor Pool Builds and Spa Construction for Boca Raton Residents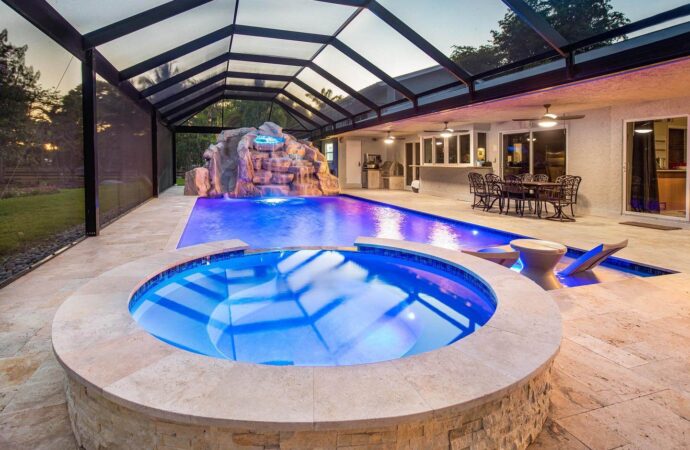 Although it may seem overwhelming to build a pool in any outdoor space of your property, be it a residential or commercial one, you'll soon realize that the task can be more difficult if you don't know what to do when the project should be performed indoors in order to get the feature built and placed inside the property. If you're thinking of building an indoor pool and spa, you should hire professionals who can help you design the structure and bring every part together correctly. Otherwise, you will end up with a design that is far from what indoor pools should be. SoFlo Pool and Spa Builders of Boca Raton will help you design and build the perfect indoor pool and spa for your residential or commercial property. 
We can help you with every step of the process and make sure you have everything you need in your property and that every detail and part of the design is done correctly, so you don't have to go back to the pool and deal with all the elements involved in the construction and installation.
For over 31 years, our pool builders have been creating pools and helping with pool consultation regardless of the specific type and design property owners want to get for themselves. Our pool builders are experienced in indoor pools and will make sure you love it once we have completed the design and planning and cleared every doubt about the project so we can proceed and start the construction.
It can be difficult to design and construct indoor spas or pools. Because the location and structure must be considered in relation to the property's distribution and how it will impact the rest of the property, you need to take careful steps and make sure the entire design doesn't compromise several parts of the entire property where the pool will be built. 
For instance, commercial properties may have pools located in different areas of their indoor space. It is not unusual to see one in luxurious hotels. However, this design can be quite challenging as they need to consider the rooms that are below and above the pool itself.
You can also find indoor pools in other locations. This is a way of creating a relaxed environment for clients and guests. Many people are curious about indoor pools and how they can be used in situations where there isn't enough space outside. It could come down to personal preference.
Many of our clients desire an indoor pool and spa so they can enjoy year-round pleasure without having to deal with the heat and other issues that can come with having a swimming pool outside. The pool can be open 24 hours a day and can be used in any weather condition, so there isn't much to hate about it when you think about it from this perspective.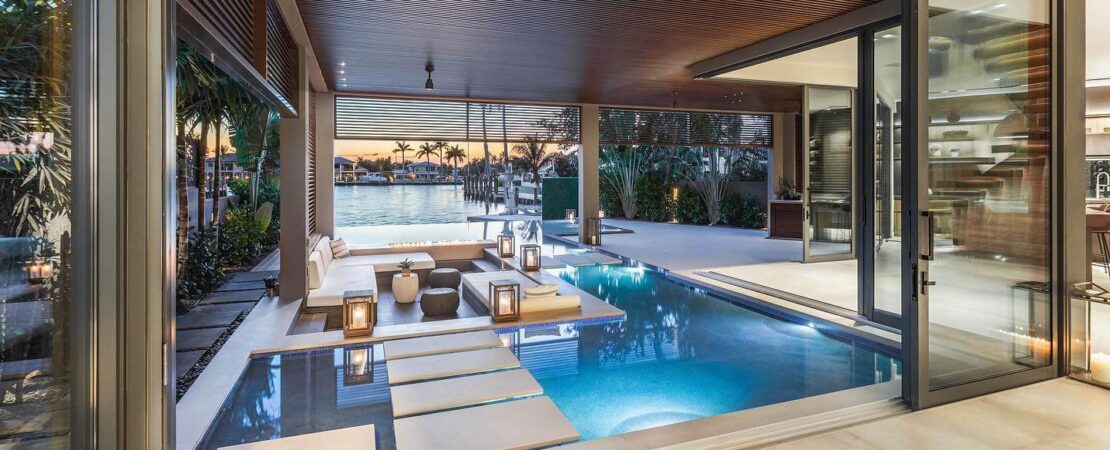 Not Everyone Can Have One Indoors
It is worth considering whether indoor pools are a good choice for your interior design. It is possible to end up with an oversized pool or use the space that was meant for a different purpose, one that could be more functional than having the feature installed in your indoor space.
Indoor pools can be more difficult than outdoor ones. It will cost you more money and time later if it isn't done correctly. If you're not careful about the construction and installation, it can cause damage to your property as well.
Our team found that it was important to know where the pool would be located. This applies to any room or section and also what it will be below or above if it is located within a building or vertical structure, as we mentioned earlier.
This is why having access to the property's architectural plans and how the pool will be installed needs to be played together and be possible if you want a clean and stunning result in all this.
This is a great choice if you are considering installing a pool in your home but mostly on a commercial property. Although it may look strange in many cases, you will even have to consider some variations and changes in the design that may not make sense but will be worth it when everything's put together.
Indoor pools and spas that are close to the outdoors, or separated from other spaces, work better. This allows indoor pools to offer many amenities.
If you wish to completely surround the area and make it part of your home's interiors, one of these pools is also possible. You will need to decide whether you want the pool indoors or outdoors. This can be done by reviewing your project and looking for the result you want if you aren't even sure about it.
Is An Indoor Pool & Spa Worth It?
The price can be limiting for some people. These pools can be as expensive as outdoor or traditional ones, and they cost anywhere from $50.000 to $211.000. Because of the amount of work required to ensure that the structure is in good condition, you will spend more per square foot. Additionally, it is more costly to organize and fix the interior since you need to break the space and worry about the rest of the design in the walls, floor, and how you bring every detail together later on.
Indoor pools can be more expensive than outdoor vinyl or fiberglass pools. Finishes should match the interior and property, and these finishes will provide non-slippery surfaces that are easy to clean and last a long time. You need to pull it off and ensure costs don't continue to increase while on it.
Our team will make sure you have all you need and keep the project within your budget. We can help you design an indoor swimming pool that meets your business needs or your home.
We will assess the space to determine the best design. The style and design you choose will also impact the cost, so you may want to consider some of our recommendations or allow us to help you achieve the one you want in a better way.
Below is our list of additional services: