Lap Pool Construction Services for Boca Raton Residents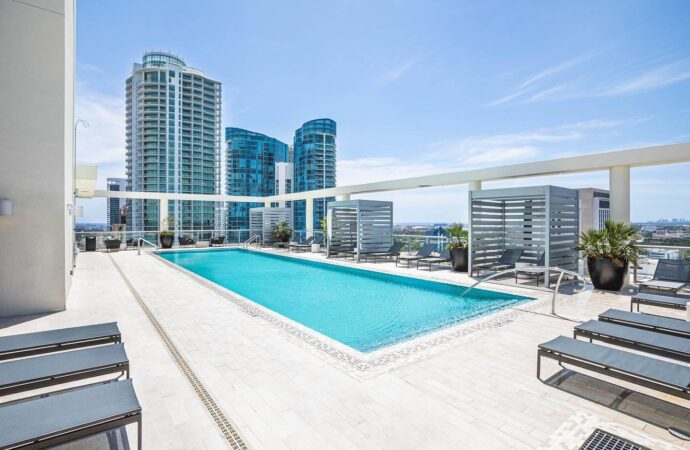 In most cases, people choose to design and build a specific type of pool based on the needs and purposes they want to cover with it. For instance, a family recreational pool will usually be used for that to spend time with your family and enjoy the time in the space. Lap pools aren't that different when you're trying to find their purpose. Most athletes and people who want to stay in shape aim for them due to the natural purpose of the design. However, if you have limited space and want to get the most out of it, it isn't a bad idea to have your own lap pool built. For it, our team at SoFlo Pool and Spa Builders of Boca Raton will be here to assist you in every step.
These pools serve a purpose, but you don't have to be restricted by the design or construction. It is all about selecting the right materials and building a structure that fits your needs and matches your tastes, and if you like it, that's more than enough.
This pool was installed by many property owners to encourage tenants to use the pool or to simply take advantage of the space as a homeowner and stay active or find a different purpose in the long run for it. They are ideal for people who don't have much space but still need an extra element to encourage exercise and relaxation and connect with water outside of taking a bath or shower.
Our team will help you navigate the process so that your pool is completed on time. We will install everything, ensure it takes a short time, and make sure it lasts many years without any maintenance or very reduced one that is only focused on the water and how much you use it over the years.
There is one misconception that people have about pools: they are only meant to be used for recreational purposes. You can use the pool for any purpose, as we mentioned earlier. Your perspective will determine the best use of the pool, and this will also help you select a different type when needed. 
Many owners found that the pool was very well-suited for their area and decided it would be a great addition to their outdoor spaces. Nothing else and nothing much.
A spa or plunge pool is a great option for those with limited space. If you're really interested, a vertical pool would maximize the space and bring a specific use as well, which takes us back to lap pools.
A few business owners might benefit from installing one or more of these swimming pools and making them available to swimmers or anyone who is interested in exercising and staying in shape. These pools are much less expensive than traditional ones and provide a great return on investment for your visitors and clients as long as they are well-designed, and everything is in place.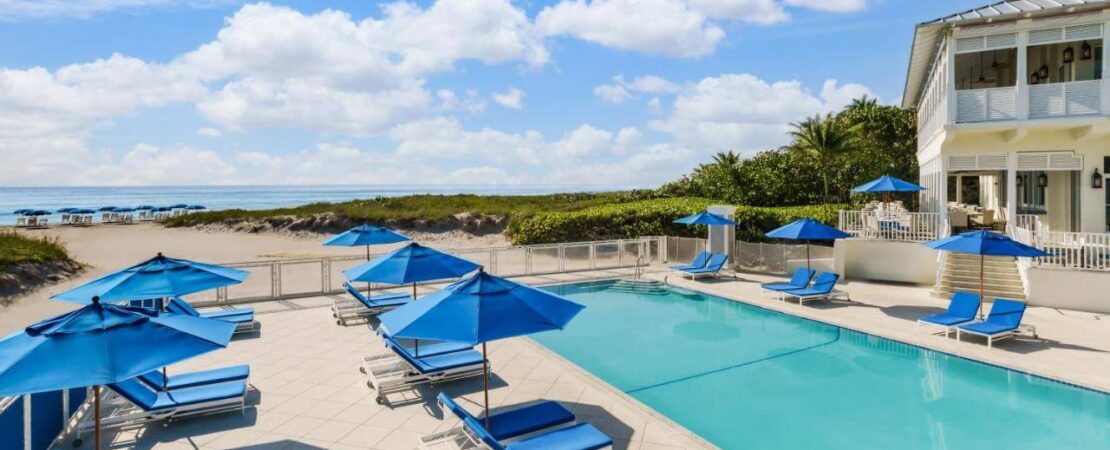 What's the Main Difference Between Lap Pools & Other Types?
They are long and not known for being wide.
They will draw people to them because of their length, which is quite natural considering they were designed for laps. If you are looking for a smaller or more proportional pool, you will need to consider other options, as this lap pool is more about maximizing a vertical space or structure.
To make it more comfortable, you can have different edges or create resting areas at each end. It is important to consider the design elements and other elements that will make it possible, so you need to consider whether this shape is what you're aiming for.
There are two types of lap pools: aboveground and in-ground. Every pool design is unique and will show in its design. Once you know how the structure works and how it affects your workout sessions, you'll be able to see the differences.
We can help you make the best decisions based on your preferences. We bring together all the options and list the pros and cons of the lap pool, and you will be able to decide what to do next or if you would like a different type now that you've learned more about it.
Since we are supposed to assess your space in order to give you an estimate, we will also be able to tell you what is more appropriate based on the design of your property.
If you want to have freedom about the materials you use for the pool, we can also allow this during the design and planning phases.
Contact Our Team to Request Your Lap Pool
You can reach us by email or take the time to call our team. You can also use the contact form to provide the necessary information for us to send you an estimate. This will typically be based upon a free visit. However, it is possible to offer a quote that only includes details and all the information you share with us when filling out the form. It will, however, be very inaccurate in most cases, and we will still need to perform a visit and assessment if you decide to work with us.
It is best to schedule an assessment in order to get a quote. We will evaluate your space and take all measurements and learn about how much work the project will take.
Based on your design and the materials you select, we will give you an estimate. We can help you create or give examples if you have an idea for the design.
Get all the help you need, including many other services related to residential and commercial pool construction, remodeling, and renovations we have in our company.
We are eager to know about your own projects if you have a residential or commercial property and understand why you would like a lap pool, or maybe you end up going for a different type once you have our team's help and professional recommendations in what type of pool would be best for you.
Below is our list of additional services: