Pool Remodeling and Renovation Services for Boca Raton Residents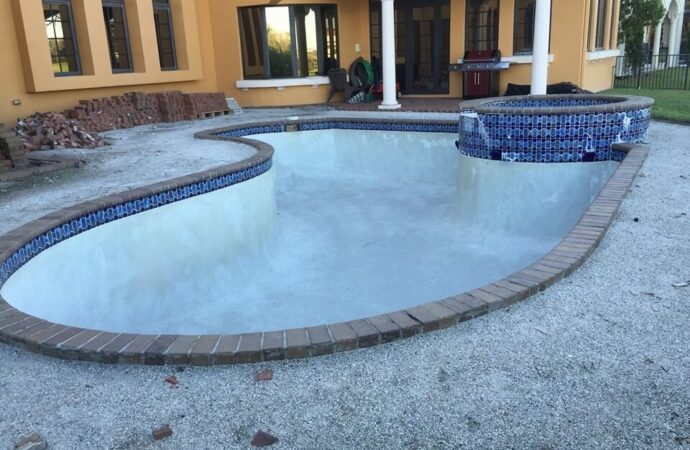 Most people will say that building a new pool is the most difficult task and project in the pool industry. However, only those who have had to go over a remodeling and renovation process will understand that this is more time-consuming and laborious. You need to pay attention to every detail if you don't want to get a poor result. Many things can go wrong with your pool, and this can happen either during the early years or after you have your pool for a very long time. As qualified and experienced builders, we know that pool remodeling and renovations are needed at some point, and they are hard to deal with. 
Many pool owners get tired of the current design and want to change it as well, so this can be a good reason to work on the changes and a new design that can satisfy what you've been looking for after a while. No matter the reason or goals, it's important to find qualified contractors and professionals who specialize in pool renovations and remodeling and won't disappoint you. At SoFlo Pool and Spa of Boca Raton, we will make sure that your project is completed by the most qualified professionals who understand how every part of remodeling a pool works.
This ensures that your pool design is perfect for many years to come and that you don't have to spend a fortune or worry about going over renovations again due to the poor service and attention offered by other "experts" in the field or industry.
Resurfacing the pool deck is what most people desire to do or aim for when they're trying to get a completely different design and bring a new style to the pool since a deck not only tends to get damaged faster than the pool itself but also defines a great part of the entire ambiance and how it feels and looks for all users. 
It is the main focal point of the space and the place where most people spend their time other than in the pool itself. Resurfacing the deck or leaving the pool as it is can make a big difference. You can still work in the pool simultaneously if you need to replace tiles or make changes and bring a different look without that much effort in emptying your pool.
There are many options available, so your choices may be more biased than you expected, or it may be harder than you thought to get the right design for your space. You should take time to review all details and let our team help you in this remodeling and renovation process.
It is also more challenging for commercial pool owners, so if you qualify as one, you should call us in no time. It is important to consider the design and style of your commercial property so that your pool appeals to guests and clients, and this will be a key point if you want to attract more guests and customers in the short and long run.
Allow us to bring all the support and ensure you don't get overwhelmed with every detail that influences the final result.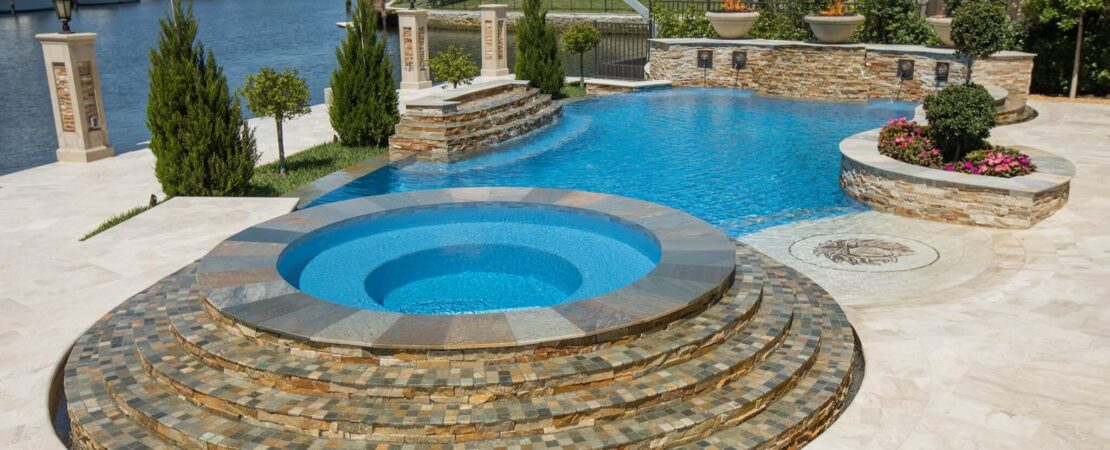 What Does Our Support Include?
There are many elements to cover while working in remodeling, so we want to be there to support you in every step and ensure you don't feel like you're about to give up on the project. It's up to you to choose what would best suit your vision, but it is on us to bring all the options and ensure you understand your limits and what you can get for your property.
We will take care of everything, gather all the information, assess the space, and decide what you need. Then we'll work with you to make it happen. This project will reduce the time you spend making decisions as we will put everything together for you.
We remind you that, even though time is limited, it is important to spend more time thinking about what you want or don't like about the new design. It is important that you organize your thoughts and discuss our options. We won't force anyone to make a decision. However, we can help make it simpler and assist you in the process.
Imagine having a clear vision of the type of pool that you want. This will allow you to plan for the pool remodeling and renovations required. We can help you make it happen or even assist you in steps that are a bit blurrier and more confused about what you should be aiming for.
We will make sure you are satisfied with all the elements, amenities, and decisions you make throughout this project. 
How Much Does This Cost to Get Done?
It all depends on the type of remodeling or renovations requested, how you plan to handle it, and the size, dimensions, designs, and every variation included during construction.
If we focus on pool deck resurfacing and changing large or heavier elements within the space, prices can rise, and you will have to finance the project with a bit more than what you initially thought.
Pool coping and other elements are of greater importance as well, and they need to be taken care of with high-quality materials to ensure a good result.
We can help you create a budget and work with you to ensure all the additions and the project as a whole stay within your budget or what you can afford.
Our team can assist you in adding different amenities to your pool so that everyone can enjoy it and bring a new design and style based on the renovations you've been aiming for. Allow us to be the experts you need, and contact us to have qualified and experienced contractors working on your residential or commercial property.
Below is our list of additional services: