New Pool Construction Services for Boca Raton Residents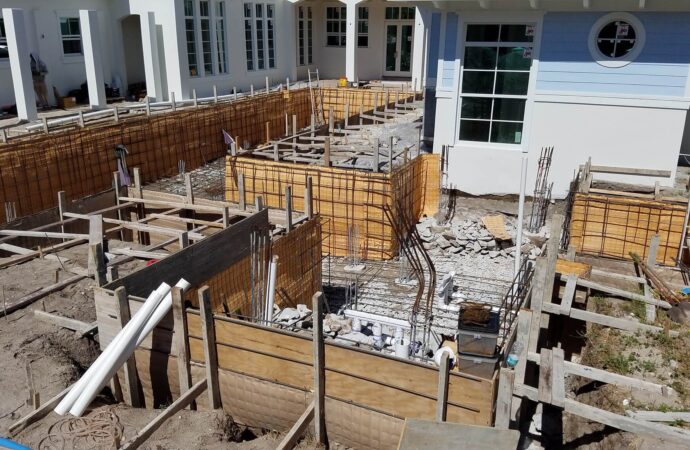 Whenever residential or commercial property owners contact us, they are two possible things they will request: a specific service from our list based on the pool they want to build or our new pool construction service, as they are unaware or not sure about what they want for their spaces. Our team at SoFlo Pool and Spa Builders of Boca Raton is open to the challenge of helping you with every step and ensuring that your new pool is designed, planned, and built in the right way so you don't have to worry about the same feature or perform more maintenance than you should in the short and long term.
Our goal is to ensure that every single client that comes our way can have enough time to design the pool and be involved from the very beginning. After all, this is a feature meant for your property, and it would be bold of us to make decisions for you to the point of being even unacceptable unless you want us to have total freedom in how we design and plan the pool for you.
However, even when the last part is possible, we will always wait for your review and approval so we can rest assured you will not be satisfied but rather happy with the final result even before we begin the construction.
With this in mind, do we have any limitations when it comes to whom can contact us for this service? Not at all.
We are open and available for all homeowners and commercial property owners that just want to bring a new design and feature and get the most out of their spaces and investment, so there aren't details that weren't taken care of in all this process.
If you have a residential property where you want a family recreational pool for you and your family, or maybe you own a commercial space where a luxury pool or maybe another modern design would fit better, allow us to be there for you and get over all the details needed to get the perfect design and final result.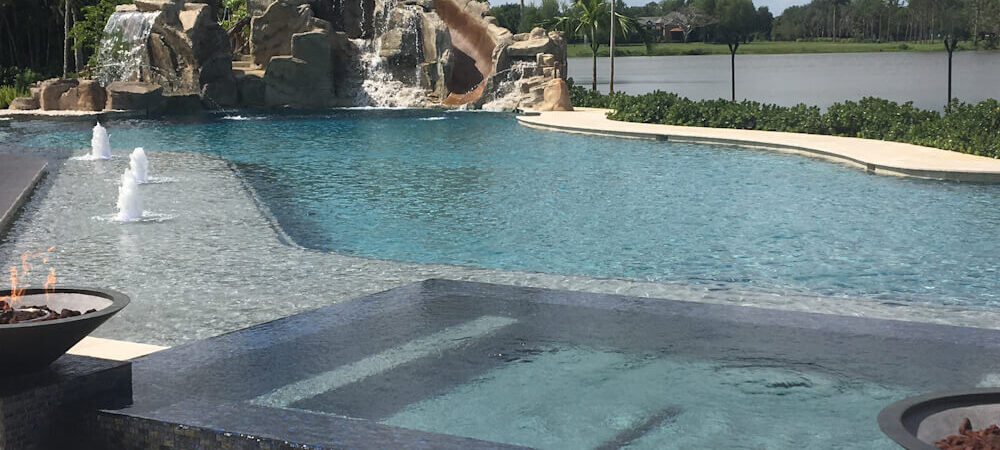 How Do We Support Your New Pool Construction?
Ideally, we need to learn about you, your space, and what you expect from this entire process.
Many of the property owners we have helped over the years have worked hard with us, but they have come up with very different ideas, and some don't even know what they would like to have for their properties and spaces.
In those cases, we will support you by bringing all the different designs available and allowing you to choose amount all of them. However, keep in mind that pools are always customized to a certain degree, and you will have the chance to add more features, adapt the type of pool to your space, and work with our team to bring a specific design your way so you can finally have the result you've been looking for.
If you do have a specific design in mind, such as modern pools and spas, or maybe a lap pool—for instance—we would love to help you determine if it is possible in your current space and what needs to be done to get the best design possible so your experience and everyone's else can be the best when spending time in the pool.
That being said, we mentioned we support both residential and commercial owners. Therefore, don't feel limited about what we can do for you or not, and allow us to bring all the help you need for your new project.
In the case of residential pools, we will do our best to make everyone happy in the house so you don't have to go over renovations or remodeling sooner than you should. For commercial pools, we will make sure you and every single client and guest are happy with the result.
There are many considerations to bring in and place them on the design and plan, and we will make sure to make the process easier, so you don't have to continuously struggle with what is done or not.
Otherwise, it is common for you to get overwhelmed or don't know what to do about the designs and options you have available for your pool.
How Much Does a New Pool Cost?
Everything depends on the design and specific type of pool you choose, along with other variations and information:
Your space's size and how large the pool will be.

The materials and style you want to use and go for when working on the pool.

If it is a residential or commercial pool.

The different colors and textures you choose.

The type of pool since some options can be more expensive than others.

The timeframe you want to follow because you have an emergency or important event coming up.
We will work closely with you to determine everything that needs to be done and ensure every detail is introduced in the estimate and planning phase, so you know you're not missing anything.
With this in mind, most pools range from $10.000 to $90.000, but some can be more expensive than others when measured or calculated in square feet. For example, natural pools and spas can prove to be quite expensive due to the entire design and how you need to integrate different elements. The same happens with saltwater pools due to the different pipes and filtration systems involved with the type of water used.
We will help you find the most suitable type that suits your preferences and covers all your needs without forgetting about your budget and how much you are willing to spend on this project.
We use high-quality materials only, and since we get them from our reliable distributors and suppliers, you can rest assured the costs will be reduced on this end.
Contact us today at SoFlo Pool and Spa Builders of Boca Raton to get your free quote and our help in this new construction project.
Below is our list of additional services: