Infinity Pool Builds and Spa Construction for Boca Raton Residents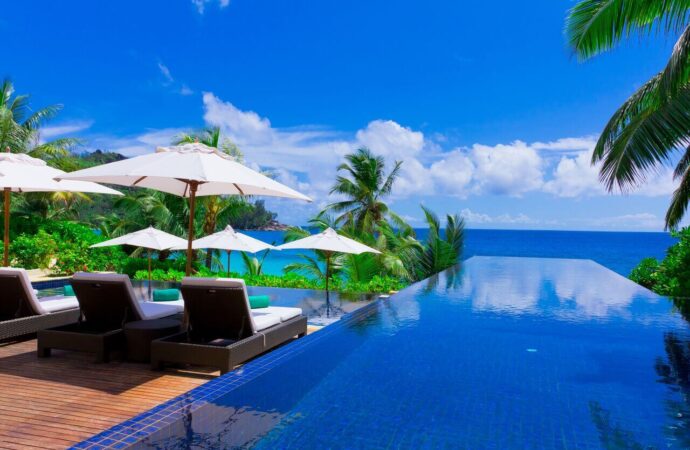 People used to prefer the traditional designs that you can find in public pools or hotels. However, nowadays, Infinity pools and spas have become increasingly popular in these places. More people are now looking to create similar or identical designs on their own property just because of how stunning they look or because they want to get a different design that can also offer more durability and longevity in the short and long term. SoFlo Pool and Spa Builders of Boca Raton contractors are experts in this type of pool and would be happy to assist you in designing and building it.
And contrary to what many people think, they are easy to maintain and repair, provided that the construction and installation are done correctly.
For over 30 years, we have been helping with this type of pool in our business; we have used infinity pools as part of our services and made sure everyone is happy when they get the final design. We are confident about the designs that we can achieve because we continue to improve them over the years. Infinity pools are not new, after all. They have become very popular in the last decade as commercial buildings and hotels began to incorporate them into their main features.
It is important to think about how hard it will be to build one and how you can get help from our contractors. Otherwise, you may end up with professionals who don't offer the best services, and, as a result, you get quite poor installations.
We are going to give you some facts about infinity pools and spas so that you can make an educated decision as to whether this pool is right for your needs.
This is a complicated design, so don't expect it will be finished in a matter of weeks or in less time than a regular pool. An infinity pool doesn't waste water, either, so you bet you can get the most out of this design.

It will take some effort, depending on how large your space is and what style you choose to make it look. This will increase the construction time and cost, so you need to decide if this is something that you can afford.

Modern pools can be quite expensive because of all the new technology and systems required. It will be necessary to create an illusion as well since this is the premise behind infinity pools. This may require the preparation of the entire area and the addition of a layer to the surface.

Although infinity pools are often minimalistic, they can still be costly. This is due to the work involved in creating smooth surfaces and designs throughout the property.

The pool will offer a tranquil and continuous flow of water, and you can get different results based on the disposition of the entire feature.
In our experience and based on what we can share, although it will be costly, it will pay off in the long term if you are willing to risk it and work with our team.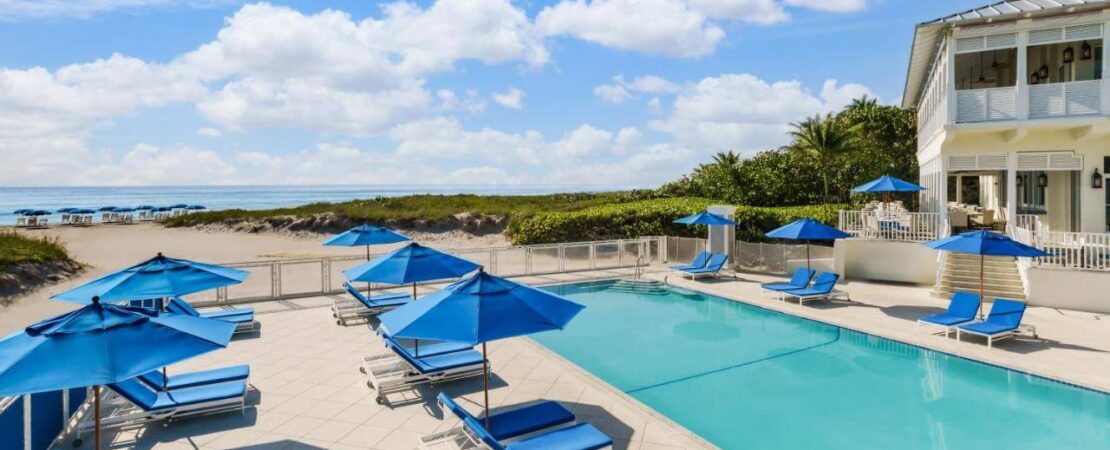 How Do You Get This Pool & Spa Built With Our Team?
They are very popular, and there will be many deals between professionals and contractors if you spend the time looking for them. This is a fact, and we know you're probably overwhelmed by the number of people offering you a solution. You don't have to worry about the price of building a pool of this type when working with us, as we work with your best interests in mind.
Our team can create an effect or add features that allow the pool to be placed in an elevated area. This will prevent the pool from falling with the water. What's the best part? We offer a great deal because we use mainly our own products and materials. This ensures that you get the best price and won't have to spend more in the short and long term.
Infinity pools can be found either in buildings or on cliffs. This gives you the same effect as a waterfall and also saves time and money, but they are not limited to this type of property only.
You should know these things to determine if an infinity swimming pool is right for your needs. It is worth considering if you can afford it and enjoy the idea. This is one of the most sought-after and well-received pools, but people don't get the entire extension of the design until they have it.
Our pool builders are provided with the best tools and materials. However, if you want your pool to last many years, you must be open to making some adjustments and allowing us to bring different recommendations.
Infinity pools and spas require some maintenance to keep the waterfall effect intact and the water clear. Pay attention to the pump's short- and long-term performance, and we will be there for anything you need.
How Long Does It Take To Build Infinity Pools & Spas?
It can take anywhere from 9 to 12 weeks. You will need patience as these pools can be complicated, and we will need to design different areas of the outdoor space to ensure the final result is what you expect or more.
Our team will do everything possible to reduce the time required to build this pool, but we still need to learn about your property to work within the available space.
Even if you have an idea for a pool, every pool design is unique, and each pool project is different. There is no standard process that can be used for every pool. Get in touch with us to set up a meeting and discuss your pool-building needs.
We will evaluate the area and dimensions of your property, and then we will give you an estimate of the time and cost.
You can adjust the estimate to meet your budget and preferences. We are always open to hearing from you during and after the project.
Below is our list of additional services: