Zero Entry Pool Builds and Spa Construction for Boca Raton Residents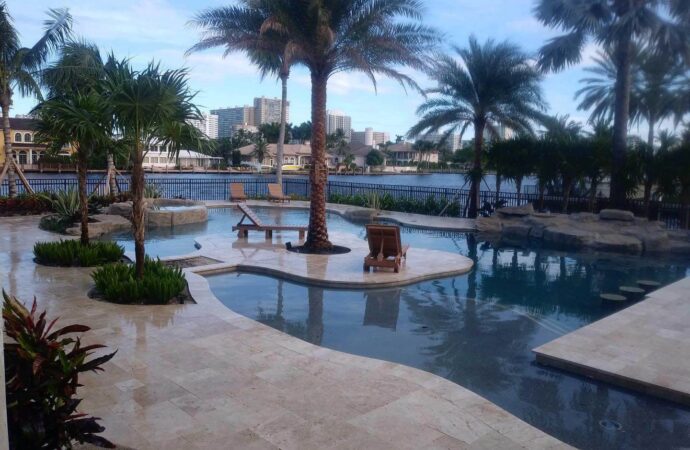 Swimming pools are difficult to access for disabled people and even the general public due to the stairs or additional features most people install in them to make the process easier. It is, indeed, easier when you consider the depth and how it transitions, but it is quite hard for some to still enter and enjoy the feature. Having many stairs or an entry that isn't accessible for all, especially those with disabilities, is common, which is why more homeowners but especially commercial property owners, are paying attention to having zero entry pools and spas.
These are the best options in these cases as they allow for a seamless entry and save you time and effort. These pools are easier to access and provide more comfort than traditional ones, but they can also be challenging when it comes to designing and building them. Our team at SoFlo Pool and Spa Builders of Boca Raton can help you build this luxurious and comfortable pool for your residential or commercial property.
You don't have to limit what we can do when we work for you in this zero entry pool. All the benefits we bring to your home or business will be yours. It's possible to relax at your own pace without needing to climb stairs or deal with different levels while you go over the pool and the deeper you adventure yourself.
It is easy to understand the concept of zero entry pools and spas if you think of them as a beach and how you can easily access this stunning natural experience without having to deal with stairs or other obstacles. With this concept, you can enter the pool from any edge or side, so you don't need to worry about obstacles making it difficult to enjoy, or the specific entry designed for it is quite at the ground level. 
These are very popular because they gradually descend and then transition to water, getting deeper. You can swim to the deeper areas or simply stay where you can reach the tiles. This is a great option for residential properties in particular or if you are a business owner wanting to offer a better experience to your clients and guests.
There are benefits for both residential and commercial property owners. Even if there are no special people who use the pool, it makes your life easier and safer, and you get to enjoy the feature without struggles or to make it a hassle, which it shouldn't be.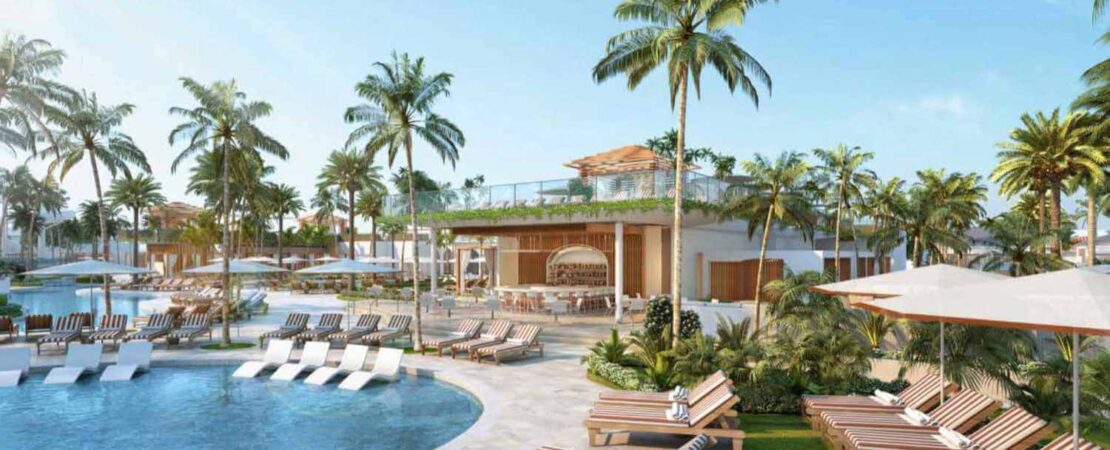 You Get as Many Options as with Any Other Type of Pool
It is possible to build pools using vinyl and gunite or work with a wide variety of materials that are usually used during other types of pools, like natural ones or maybe modern pools. We are aware that property owners might prefer certain materials, and we want to make sure you have access to them without many issues. 
There are other zero entry pool options available. You can have them built in many different materials to suit your vision, and we would love to help you in this process.
You won't believe this, but a common pool can be used as a riverbank or beach. Your pool can be customized with tiles and features that will make it unique, and it is all about working around the perfect design for your zero entry pool.
All it comes down to is finding the right people so they can help you get the perfect design and bring all the materials and options together. SoFlo Pool and Spa Builders of Boca Raton experts and contractors are confident in their abilities. 
We are proud of the high-quality materials we use and have invested a lot to grow our services. All tasks and pool projects are handled by our builders, who have the necessary qualifications.
We are happy to assist you in choosing the right option. We are here to assist you in the selection process and make sure you're happy with the design, no matter what and how it is.
What Are The Benefits Of A Zero Entry Pool?
The main benefit of having a zero entry pool lies in what we mentioned earlier: it provides comfort and accessibility in all aspects.
It is also important to have fewer steps, or none at all, so that all customers, guests, and disabled people can use the pool easily. This will prevent accidents and make it easier to clean up after guests, customers, or disabled persons who need it.
A zero entry pool and spa can be used wherever you are or, more like, built and installed no matter where you decide to work with this type of pool. The typical structure is not a problem, so you don't have to worry about it. You can have fun in the pool, it is safe and independent, and it's accessible; you get everything with one single design.
You don't have to use lifts to access the pool. This is a major problem for commercial property owners and staff at hotels or other facilities that assist people with disabilities. It is not a matter of not wanting to help them but rather thinking about them and allowing for more freedom when they decide to enjoy the pool.
Safety is essential as it minimizes the chance of accidents and provides safe areas for edges and transitions within the pool.
Depending on how the pool is built or what design you choose, there are many benefits. Some people focus more on making pool access simple, while others are more concerned with installing specific amenities and features.
Contact Our Team for Your Own Pool
If you're up for the challenge, we can assist you in every way possible to make it a reality. And the pool will definitely be the focal point of your property once we finish so everyone can have a good time, including yourself.
Contact us today to get started, and allow our team to be there to help you with all your questions and the entire process of getting your zero entry pool done.
Below is our list of additional services: