Luxury Pool Builds and Spa Construction for Boca Raton Residents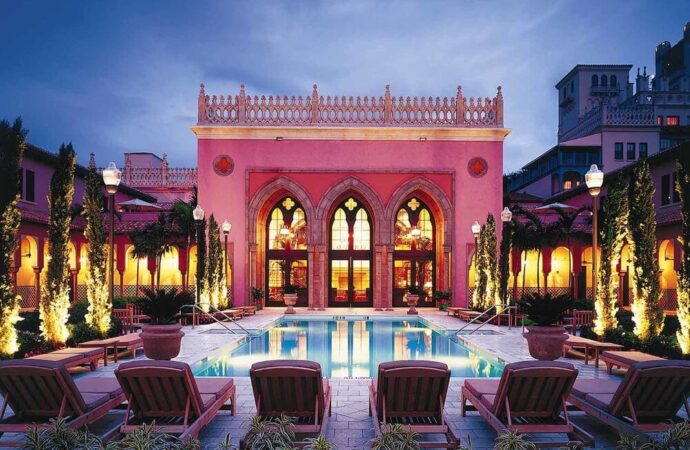 We have learned that people really feel attracted to not only what others have but also all the extravagant and elegant designs you can find and get when it comes to pools, regardless of where they are located, in a residential or commercial property. Guests and clients, in particular, are always looking for clean and modern designs they can admire and enjoy. This is why luxury pools and spas have grown in popularity, and our team at SoFlo Pool and Spa Builders of Boca Raton has contributed to the design and construction of the most stunning pools in the area, thanks to our qualified and experienced builders and contractors.
We are committed to creating custom designs that meet your needs and that will last for a lifetime and look great for many decades as long as they make you feel satisfied and happy with the luxurious look we're able to achieve for you. We will do our best to realize your dream luxury pool and ensure you don't have to spend the usual fortune most commercial property owners need to invest in getting a neat and clean design.
Our company has been serving property owners for over 30 years, and modern pools have always been on our list, and we're quite proud to work with these usual large projects and scale pools. Although luxury pools were not included in our initial services as what they are today—modern pools—they have become a very popular service. So that property owners could continue to enjoy amazing spas and pools, we decided to prioritize their inclusion for several years and work around the trending changes and how people seek a specific type of luxury pool nowadays.
We want your investment to be worthwhile, and for it, we need to guarantee the best service. You won't have any recurring expenses to worry about. You won't be able to take advantage of the pool if you don't have the right people to do the job, and we're here to cover this need all year round.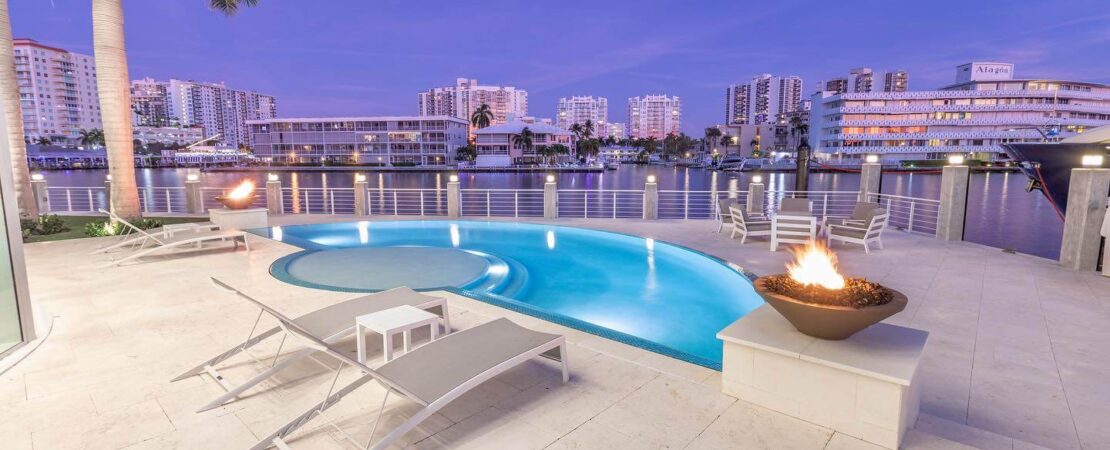 We Are Experts in Building Luxury Pools
It is not exaggerated to say that we have been there since the beginning. We will help you focus on the different designs, bring in a wide variety of features, and make sure you get a clean and stunning luxury pool you love in every possible way.
We will be focusing our efforts on pre-planning the structure and making sure we include all features and elements you want for the pool.
To ensure you understand how the project will work, it is important to work on the design, planning, and the whole idea together with our team. It is vital to have a plan if you are to reach your goals and exceed them.
Our team will be there to help you at every stage of the process and ensure that everything is on track. Our team is flexible to your needs and preferences, as these considerations are important, but it is impossible to build a pool if you decide to stop cooperating with us and move on your own accord. 
We know from experience that many clients don't know what they want for their pool or luxury spa. You can rely on our experts and builders to help you design the perfect pool or spa, and always feel free to ask anything without shame or hesitation.
You can add additional features to enhance outdoor living spaces and complement the luxury design you're aiming for. Additionally, you can also make your property more unique and stunning by adding rain arcs or fire pits to make it more beautiful and bring something different, depending on what style you want.
Once the design is completed, we will wait for your approval. We will provide a brief design during the estimated time to give you an idea of the final product. However, we won't complete it until you're satisfied. If you like the design, we will move on from the draft and bring the final option to your table so you can accept the deal or make changes as needed or wanted.
We offer a free estimate and a visit to your space. A polished plan will be sent to you so that everything is perfect. Before you accept the design or during the entire process, you can remove or add items and elements to the pool.
Then we start building your pool and putting it all together once you are ready and like the entire part of the design. We will have your pool ready for you in no time. If you're a commercial property, we won't let you lose potential clients and, instead, bring more your way.
Why Should You Have A Luxury Pool?
It's not about creating a luxurious pool to look fancy or anything similar. A pool can add value to your home and commercial property, and it will be a bonus as long as the pool is well-maintained and looks stunning in every possible way.
You can enjoy the beauty of a pool and spa all year long in Florida, so you bet a luxury pool is always a good investment.
Luxurious options are all about extras and amenities. You can enjoy a larger pool, enjoy more experiences with waterfalls, or a pool that is similar to a resort.
If you want a stunning backyard, it is possible to work with the interiors. It is possible to have this pool installed indoors with the help of SoFlo Pool and Spa Builders of Boca Raton. We will work tirelessly to offer you features that add value that you can actually enjoy.
Audio, lighting, deck jets, and waterfalls are all possible. To help you choose what you want, we will give you a list of possible options. We will then move on to the next step.
Our team can help you select from four materials as part of this project: flagstone, granite, limestone, travertine, and even others. They are all elegant, durable, long-lasting, and beautiful. You will see the pool in its final form and feel how luxurious it looks.
We will make sure you get the most out of your investment. You can rest assured that the estimate and the first visit are free. Don't hesitate to contact our team and get the quote for your project today.
Below is our list of additional services: