Natural Pool Build and Spa Construction for Boca Raton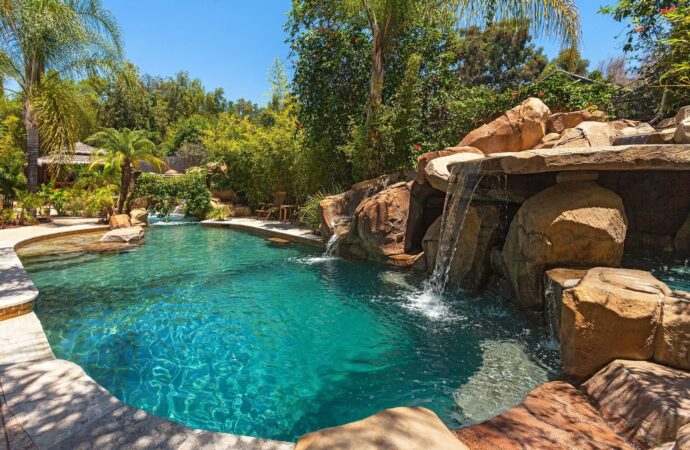 We have been in the pool industry for quite some time and can tell you that among all the designs and types of pools you can find and choose for your own space in a residential or commercial property, natural pools and spas are the most stunning ones but also the most difficult option to deal with considering how you have to keep some standards:
It must be eco-friendly, cost-effective, and affordable for residential property owners in particular.

Commercial property owners need help with the entire landscape and design to make sure they get the desired result.

Make sure these pools are more cost-effective and save time when working on this project and when it is time to think about periodical maintenance or repairs in the future.

They should offer greater flexibility in the way you use them and whom you invite to them so you can spend time with loved ones and friends or have some clients and guests over. 
Our team at SoFlo Pool and Spa Builders of Boca Raton will help you with the process of designing and building this pool for your space, and keep in mind that if you want to aim for this option, you will need to hire reliable builders who understand your needs beyond the simple aspect of needing a pool and wanting it to be a natural one.  
We love the natural option, and we encourage owners who have enough space to make unique designs with this type of pool to opt for it even when it can be a bit more expensive in the beginning.
Florida is one of the few states with natural spas and swimming pools in several properties around the cities, as this type of pool is more common and natural in Europe. However, we're quite happy it has become quite a choice for all residential and commercial owners in the area, and we're happy to be part of the companies that have contributed the most to this.
The reason for having so many in the area is because of the wonderful weather and the many benefits of having them right in your backyard or just in the outdoor space and how you can enjoy them anytime. Also, they tend to have a similar design to zero-entry pools in terms of how you can access the feature.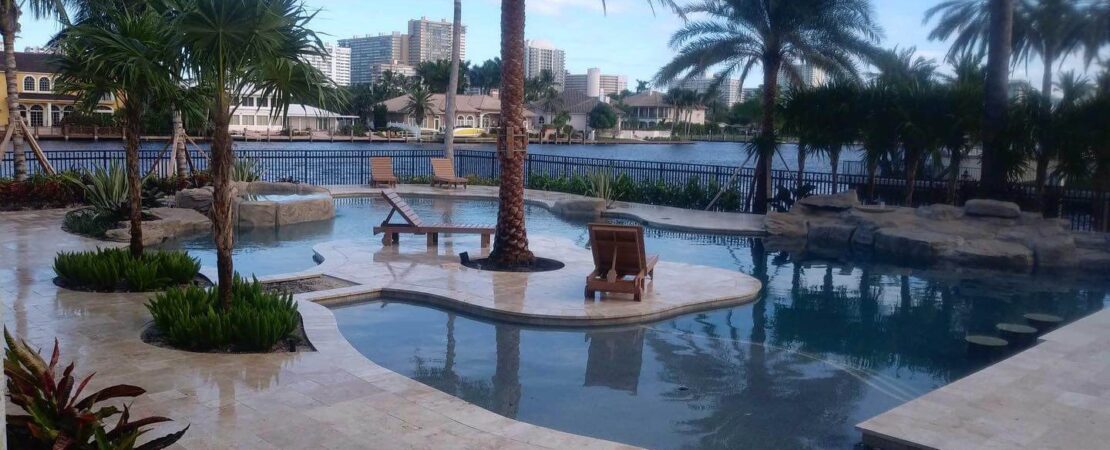 You can enjoy it all year round and offer different amenities for your guests and clients if it's built on a commercial property. This is a win-win situation because you get better results, and everyone has a better experience when you have a natural pool in place.
What makes natural swimming pools unique when compared to other pools? Most likely, the design and how the entire system and water pumping works to get a specific result that will be more eco-friendly and reduce the chemicals you use in the process.
All the elements of natural pools blend seamlessly with outdoor spaces, and you can create an environment that encourages more plants and just brings green to the entire space.
It is important to remember that natural pools and spas can be more complicated than they seem. It is possible to make your pool look like it is part of a forest or river or maybe like a pond in a specific space. However, this can be costly and require additional features that need to be used and installed by qualified professionals in the find, and not everyone knows how to do it right. Luckily, you have us right here for you.
Our team can help you choose the right features, amenities, and additions. We will ensure your style lasts many years, fits well in your outdoor space, and doesn't get outdated, so you don't have to think about remodeling or renovations anytime soon.
We Are Here for Every Stage & Part of the Project
It's different to work in a natural pool than with a regular one, so don't expect to be able to handle this alone and without the help of all the professionals in our company that have experience with natural pools. 
It's not just how the water looks or how it should be treated, but also all the elements that must be included to make the appearance of the pool fit the natural premise of this feature.
The pool water will be filtered and cleaned by a pump and system that must be new and part of the newest technologies in the market. You will be able to swim in the pool water without worrying about chemicals, and our goal is to reduce the money and time you have to invest in maintenance.
How do we do all this? by making sure we design and plan the project, so you have all your needs covered and that you don't have to worry about future issues or repairs.
When we say we're here for every part of the project, we mean. Hence, rest assured we will be there for you to get you the best result.
That being said, we will focus on the price as well, which should fit your budget.
Natural pools and spas can end up being more expensive than you expect due to all the features and steps involved in getting a clean and stunning result.
You must do this correctly, or you'll have to make many repairs later on as well, leading to more expenses and more work to do that you want to avoid either in your residential or commercial property.
Costs will vary depending on the size and amount of space required to cover the final product. The price of your project will rise if you include recreational or other amenities and decide to use specific materials.
A natural pool can cost over $20.000, but prices can be lower depending on how it is designed and the work involved in the construction.
After we have assessed the property and discussed all options, designs, and preferences, everything must be finalized. We will arrange the estimate and provide you with the cost and give you an insight into the plan to get the feature done based on what you need and how much money you have available so you can have your natural pool.
Below is our list of additional services: